On our final visit to Danville State, the male unit was very quiet and it seemed like most of the usual consumers were not in attendance. While this caused a bit of a slow start to the session, I was able to interact with consumers that I had not previously spoken with. Initially, it seemed like everyone was busy, so I decided to take an open seat in front of the TV next to a few consumers. It was considerably harder to interact with these consumers because they were either asleep in the chair or immersed in the program on TV. I found it to be much easier to make conversation with a consumer when playing a game rather than watching TV.
One consumer sitting next to me was mumbling something that I could not understand, and I was not positive if he was speaking to me or the student on his other side. Additionally, he was staring at the TV and frowning as he was mumbling to himself, it seemed as though he was frustrated with what he was watching. At this point, I tried to make conversation with him, but he turned to him while still looking at the TV and started mumbling angrily. Now I could tell that his  mumbling was in Spanish and he was not trying to communicate with myself or the other student sitting on the consumer's other side. 
About five or ten minutes later, the consumer began communicating to myself and the other student. However, it was in Spanish, so it was difficult to understand him, but we began speaking Spanish to him to attempt to have a conversation. Our Spanish was a little rusty, and the consumer was not very clear so the conversations were very simple. He seemed to be asking us questions about the program on TV in addition to where we are from and where we go to school. We found out that he was from Cuba and previously lived in Harrisburg. The consumer was highly interested in our answers and was eager to learn about us. Once our conversations developed, he began speaking English at a decent level and asked us how we learned Spanish. He began to get comfortable with us and was even making jokes about another consumer sitting with us who had been asleep in his chair for the entire session, which made him laugh hysterically. 
It was very interesting watching the consumer I interacted with go from mumbling in Spanish angrily and seemingly want nothing to do with us to having a legitimate conversation with him in English and even laughing with him. By the end of the session, the consumer shook our hands with a smile on his face and said it was very nice talking to us. In conclusion, I was happy to meet a consumer in which I had never interacted with in the past and had an enjoyable interaction with him.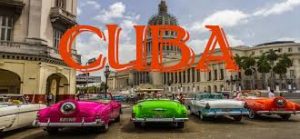 Cognition: Bold 
Affect: Italics 
Physiology: Underline