At my last visit to Danville Hospital, I was placed on the male unit. Initially, I was nervous approaching consumers because it was my first experience volunteering with them–previously I had only interacted with women. I sat down at a table with a few other students from Bucknell and attempted to play Apples to Apples with the hopes that a consumer would join. A more outgoing consumer approached us and requested that we play Monopoly instead; it was his favorite. I noticed that this consumer's voice was very muffled and at times I wasn't sure exactly the words were that he was trying to say. However, he explained Monopoly to those in my group that didn't know how to play, and they ended up understanding it, so maybe it was only me that was having trouble understanding! Furthermore, we weren't able to finish the game, but he was en route to bankrupting us all! He was extremely strategic and skilled at Monopoly.
Another man sat down next to me after a little while. He repeatedly asked for each of our names (I assume because he forgot immediately after asking) and assigned us celebrities that he thought we looked like. H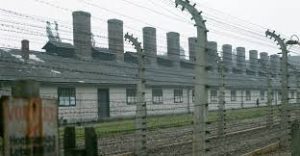 e seemed a bit fixated on specific characteristics about us when matching us to our celebrities. For example, the celebrities that he gave me were Latina, and he explained that certain aspects about me made me "look Latina". He asked another classmate of mine if she was Jewish because certain qualities about her face made her "look Jewish". Our racial, ethnic and religious backgrounds were of fascination to him. He asked me, if I was christian. When I said no, he said "good" and continued to explain that he is a Christian Daoist. I didn't know what that was, but he continued to explain. His words ran extremely fast and his voice was low and muffled, similar to the other consumer at the table. Admittedly, this consumer scared me. He brought a journal around with him. In the journal were pamphlets and scribbled notes in illegible handwriting. Right before the session was over, this consumer told me that he believed we looked like the celebrities he named was because their DNA had been injected into us; the conspiracy is that the government injects perfect DNA into fetus' before they are born…I was unsure about the rest of his theory because I couldn't understand most of his speech.
I chose this image, because he told another student that this place was a concentration camp; however, it was more cruel than a concentration camp because Hitler would have killed him already.
Cognition: bold
Physiology: underlined
Affect: italicized