This was my final visit to Danville State for the semester. We ended up being with the combined men's unit, which we didn't realize at first. We went up to the MAC room and found the men sitting around and playing board games. We joined one man who we recognized from the Halloween party and asked if we could play Monopoly with him. One of the staff members was helping the consumer set up the game and when he got up to leave, told Pedro to have fun. We all looked at one another because this main had introduced himself to us as Paul. We asked him again was his name was, and he said that the staff members call him Pedro, but he goes by Paul. The conversation ended there, but I wondered why there was this discrepancy.
A few other consumers came to our table to watch the game of Monopoly we were playing. We played the game with the one consumer, and I was just surprised at how on top of everything he was – he played very strategically and was counting his money constantly. Another man in a wheelchair came over. He was wearing a green shirt with a shamrock, so someone at the table asked him if he was Irish. We were able to engage in conversation with him about this and a few other things, and he would start singing out of nowhere. (At one point, he looked up with a shocked look and turned to the side and extended his arm, almost as if he thought he has some kind of power or mind control.) We didn't say much and only held this position for a few seconds, but I am curious what exactly he was thinking. Another consumer came and sat next to me. Every time someone at the table would say something, he would pick up on a phrase and repeat it three or four times. The consumer in the wheelchair actually made a comment about the other man repeating himself so many times and that he just noticed this now. The man who repeated himself also made comments when one of us ended up in jail in the Monopoly game. He said that he went to jail many times and that he was in and out. He kept repeating these comments and nobody was quite sure how to respond.
It was interesting to have three consumers at our table and to see the differences in each person. (One struggled with eye contact, while another wouldn't look away. One was sitting very close next to me and others kept their distance.) Overall, it was an interesting experience being with the men's unit this time.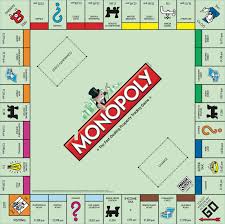 Cognition: Italicized, Affect: Bold, Physiology: (Parenthesis)